Retinoid
Studies have shown that the vitamin A derivatives known as Retinoids (retinoic acid) unplug pores, help clear up acne, reduce fine lines, boost the production of collagen, lighten brown spots and freckles, and improve skin texture.
Before and After Using Retinoid Creams
The retinoids – which have even been shown to help treat precancerous skin lesions -- is sold by prescription only under names that include Renova, Retin-A, and the generic Tretinoin.
A retinoid should be the foundation of any topical antiaging regimen.
Men and women should make a retinoid part of their evening regimen beginning in their 20s.
The downside is that retinoids can initially cause dryness, flaking, and redness.
Dermatologists say that starting out slowly, applying a pea-sized amount of retinoid every second or third night, can help your skin adjust to the powerful ingredient.
Or consider an over-the-counter cream, gel, or serum containing retinol. This nonprescription version of a retinoid works more gradually and gently but is still effective in rejuvenating your skin.
Serum Containing Retinol
Vichy LiftActiv Retional HA
Bombarding your skin with lots of different ingredients can be irritating. What's more, used in combination, some ingredients will cancel out each other's benefits.
For example, the acid in salicylic or glycolic acid breaks down ingredients like retinol, hydroquinone, or Vitamin C. More is not necessarily better.
The products necessary for beautiful skin aren't glamorous, and include a simple cleanser, sunscreen, moisturizer, and a retinoid or retinol.
Skin Benefits of Tretinoin (Retinoic acid)
1. Increased collagen stimulation: Avoiding Wrinkles
Tretinoin directly stimulates collagen formation by inhibiting collagen breakdown. It increases extracellular collagen formation by 80% in the papillary dermis when used for 1 year! The clinical effects relate to smoother and softer skin texture with a decrease of fine lines and wrinkles. So, it is one of the best anti-aging cream we can find.
2. Protection from sun exposure
Tretinoin prevents breakdown of collagen from ultraviolet exposure. It is still important to sun protect with an effective sunscreen.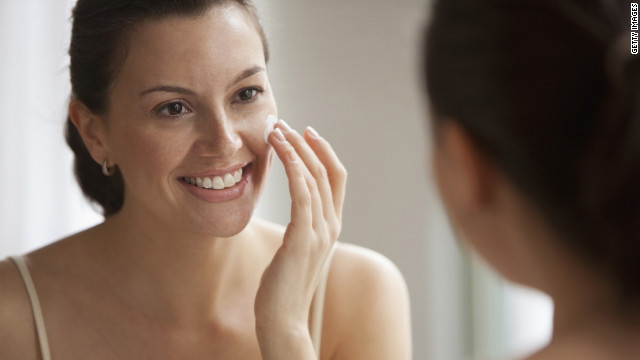 Apply Retinoids at Night and Sunscreen in the Morning
Topical retinoid medications are useful for treating blackheads and whiteheads by helping to open clogged pores. Examples of these are tretinoin (brand name Retin-A), adapalene (brand name Differin) and tazarotene (brand name Tazorac).
Before and After Using Tretinoin
4. Improves Pigmentation
Tretinoin increases cell turnover thereby removing epidermal cells containing pigment (melanin) giving a less pigmented appearance. This increase of cell turnover also allows better penetration of a topical bleaching agent (hydroquinone) when used in combination.
It is important to remember to clean the face 20-30 minutes before application of tretinoin since application while the face is damp will increase sensitivity.
The third generation retinoic acids are the newest additions, adapalene (Differin) and tazarotene (Tazorac).
Adapalene (Differin) has less retinoid dermatitis than tretinoin, but it works primarily for acne and does not help a lot for photodamaged skin.
Tazarotene (tazorac) has similar results as tretinoin in that it helps improve wrinkling, pore size, textural irregularities and hyperpigmentation.
So my recommendation is to use a form of retinoic acid at night before you sleep. There are generics available for Retina-A (tretinoin). Apply a thin layer of tretinoin to your face and neck to help stimulate dermal collagen and help with cell turnover.
From time to time, your skin will peel, in which case, skip one night and reapply the next night. To some degree you can think of topical retinoids as your own chemical peel.